5 Step Eye Routine for Fresh Face
ADVERTISEMENT
Getting a good night's sleep is essential to leading a healthy life. It gives the body the energy, freshness, and strength to go through the day. It is also very much needed for a good look and fresh appearance. This predominantly refers to the skin since all the signs our body sends first come up on the skin. It is no secret that many women wake up rested in the morning, but when they look in the mirror, they see dark, puffy eyes. And no matter how relaxed you might look, the tired look of the eyes completely ruins the entire appearance. Luckily for all those, the market today offers a variety of products that might not completely erase such a look, but they do help to hide the tired eyes.
However, it all comes down to having a routine you will keep up with. And not just in the mornings when you don't like what you see in the mirror, but regularly. Here is a 5-step eye routine that will bring new face results.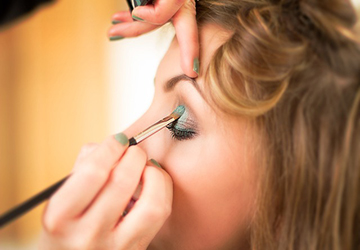 Step1: De-puff
When waking up and looking tired, the first step is to de-puff the eyes. That should be done with a cold beauty tool, like ice rollers or ice globes. These tools are widely popular, but a pack of ice will also work if you do not have any. Place the cold container on the area for a few minutes to soothe the skin. This cold therapy will provide an immediate difference. It might not visibly plump the site, but it does feel great and boost the energy in the face to start the day.
Step 2: Hydrate
The next step in the routine is hydration. The area around the eyes is fragile, so ultra-rich and moisturizing eye cream will help make it look plump and dewy. For dark circles, an ingredient like caffeine can do wonders. Also, if you have the time, apply eye patches for 15 minutes, adding to the hydration.
Step 3: Conceal
When the skincare steps are all done, next comes the concealing. Go for a creamy, lightweight concealer. It will give a warm, glowy look and brighten the area around the eyes and the entire face. The concealer provides a natural look, compared to the foundation, which can create more texture and make a face look even more tired.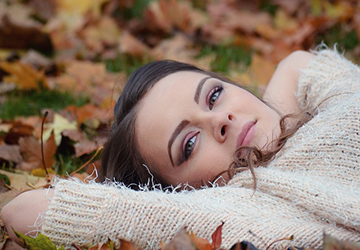 Step 4: Illuminate the eyes
A subtle highlighter or shimmery eyeshadow on the corner of the eyes adds brightness to the area, creating a beautiful contrast to the dark eyes and bringing freshness too.
Step 5: Finishing touches
Too much product can work for hiding tired eyes. For the finishing touch, brush the brows, apply a coat of mascara, and add a slight blush and highlighter, and you will get your fresh face look.